Victim of a disaster?
We do everything to save you time….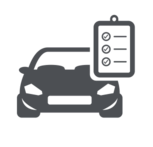 In the event of a car accident, LINAT AUTO will assist you in the administrative procedures with your insurance, concerning mechanics, bodywork, repair or replacement of all types of glazing, whatever the make of your vehicle.
LINAT AUTO garages are approved by the largest insurance companies.
We welcome you to take your expert photos of the shock without making an appointment in our LINAT AUTO Dourdan and Evry workshops. We take charge of your file with the expert and start the repair as soon as we receive his agreement.
Following a claim report to your insurance company, LINAT AUTO reminds you
that you have the freedom to choose your repairer for the repair of your vehicle regardless of the recommendation of your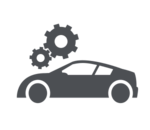 Linat auto garage car insuranceWhen you take charge of your vehicle for repair at LINAT AUTO, you have the possibility to benefit from a courtesy vehicle. This way, you remain free to move around.
The LINAT AUTO garage uses the appropriate spare parts and equipment to optimize the life of your vehicle. Your manufacturer's warranty is preserved for maintenance, repair, replacement of glass or impact repair.
LINAT AUTO offers a 4 x free payment facility.